Milo
MILO
Yorkshire Terrier
Born - 18.6.2005
Color - tan tan
no pedigree
Congenital defect (Portosystemický shunt)

Luxation 3 / 4

For health reasons, castrated

Success
1st place skill competition - ZKO Svinov2010

6th place mongrel dog and dogs without pedigree - breed category mini - ZKO Svinov2011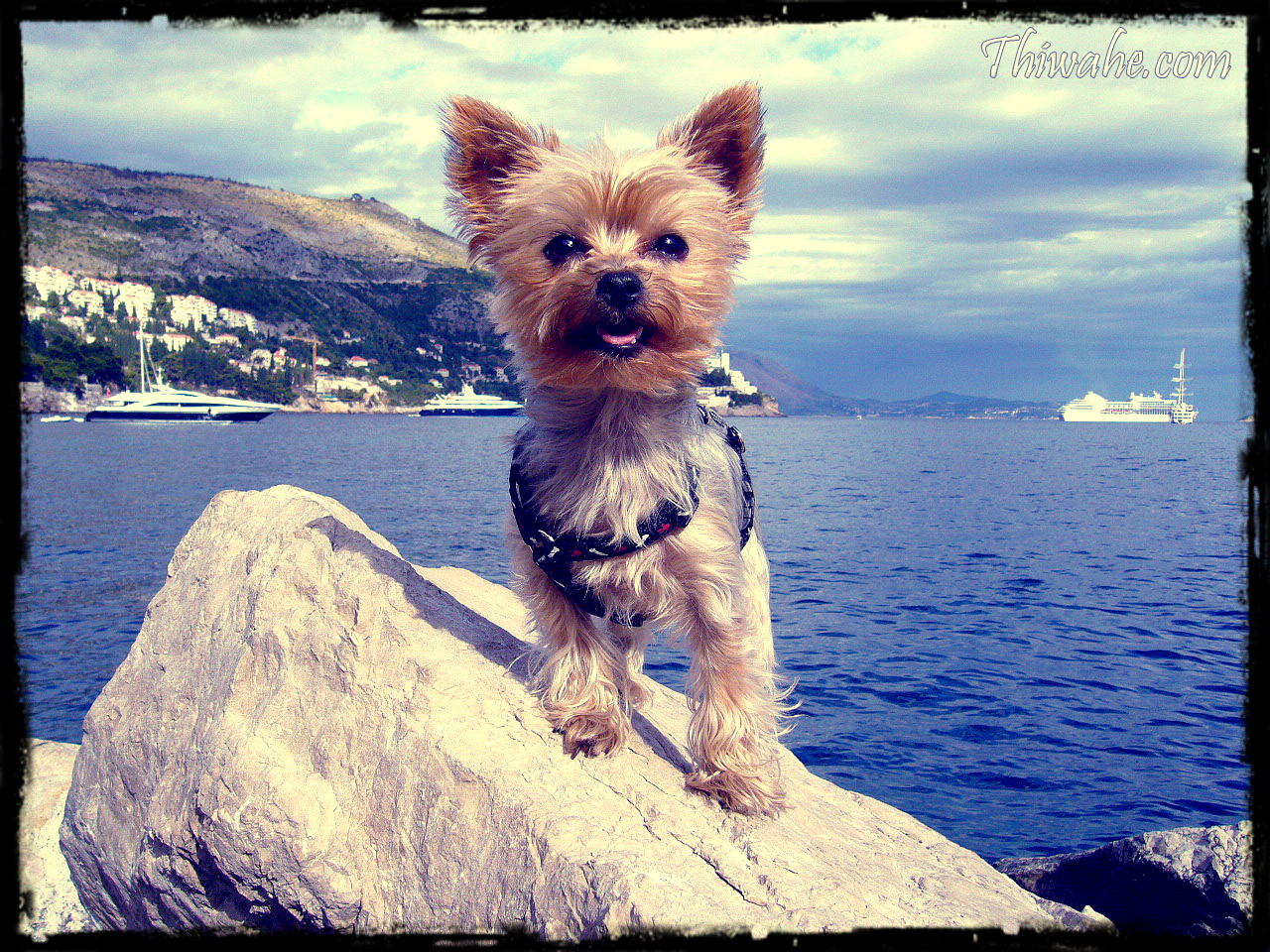 About Milo

Milo is very friendly, loves people and especially children. She has quieter character and is very curious. During bad weather spends the most time in duvets and thus we call her The queen of duvets. Majla is proficient guardian. Her greatest passion is fishing. She hates cats and goes into the fight with them proudly. And that nearly cost her life once. Even through that however will not be dissuaded. Majla is simply a small dog with a big heart.

Majlinka from the age of 3 months started to suffer health problems. Frequent vomiting and headless running around manifested more and more frequently. After the examination showed that Milo suffers from a congenital defect Portosystemic shunt or hepatic shunt. In her case is also inoperable because it is located directly on the liver. Additional problems didn't let long wait for. Her first rut lasted almost three months. Therefore, we decided to castration. Another problem has Majla with luxation - grade 3 / 4. And that were not enough, time is also reflected in her narrowed trachea. With health Majlinka simply too much not won, however, except the occasional health problems, is lively and full of life.

.... I say: "she is our crazy terrier".
Breeder - Sylvie Hlaváčová